Design Menu Jakarta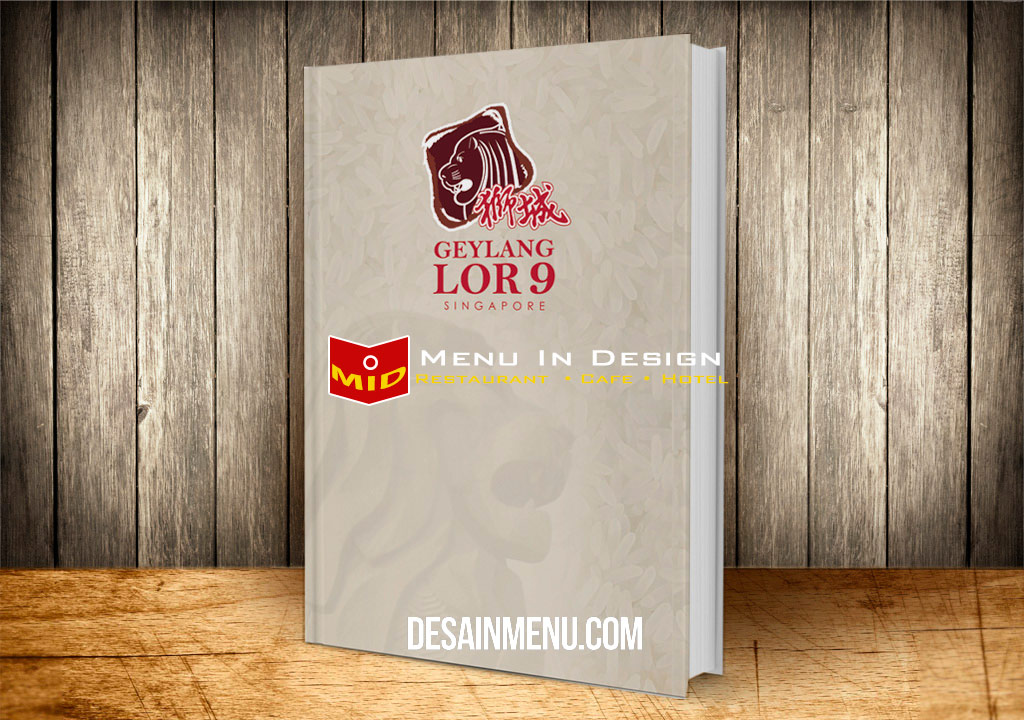 Design Menu Jakarta for Geylang LOR 9
MiD, Menu in Design created menu book for " geylang LOR 9 Singapore – Jakarta Branch.  Located in Mangga Besar 1 Central Jakarta.  Geylang LOR 9 has chosen MiD as her partner in building up her restaurant business in Indonesia.  MiD, Design Menu Jakarta work together with food photographer "fotografer makanan.com" for excellent result of food photography. Design for this menu book was aim for Singapore style of food that needs simplicity and strong food picture as main focus, the font we used were a solid but not stiff.  Background with a simple off white combine with lots of ornament for more excitement.
For cover of menu, MiD designed it with a background of rice since geylang LOR 9 is well known for her famous "frog porridge" and many Singapore rice dishes like " Chicken Hainamese Rice" , "Rice Clay pot" and "Nasi Lemak".  Team Design Menu Jakarta proven to got 1st-present approval from the owner with a minor adjustment. Good Job Team.
Menu in Design for your Restaurant Menu Book
We have been chosen by many restaurant who understand how we work and with the right result for restaurant.  MiD team Design Menu Jakarta understand not only design work but more so branding.  Our menu book designed was designed with conceptual to fit with restaurant concept "Great and Proper" we call it.
Contact us for your restaurant menu book  and we will be happy to assist you for designing your restaurant menu book